Tierney Anderson
Senior Account Executive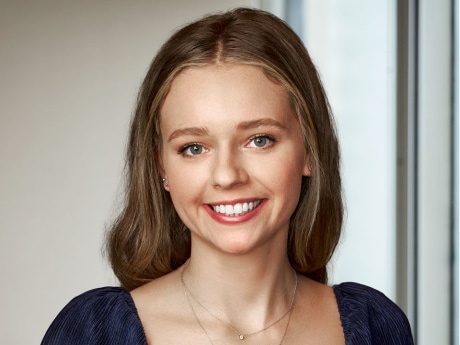 Tierney Anderson helps companies and high-profile individuals effectively navigate complex communications challenges, including crisis management, litigation, and corporate reputation and positioning.
She has significant experience supporting clients in the media and technology sectors, as well as investment firms. Tierneyapproaches the development and implementation of communications strategies with careful consideration for immediate impact and long-term value.
Prior to joining H/Advisors Abernathy, Tierney was a founding team member of August, a strategic communications advisory firm, where she served as Associate and Assistant Chief of Staff. Previously, she was an Associate at Sard Verbinnen & Co.
Representative Experience
• Chris Cuomo on legal and reputational issues
• A nonprofit organization's board of directors on an investigation into misconduct allegations against the founder and CEO
• Shanies Law Office on the exonerations of the convicted murderers of Malcolm X
• Quibi on the wind down of its business
• The Chief Legal Officer of a Fortune 500 company on the defense of FCPA charges
• Oaktree Capital on a variety of transactions and profile raising activities
• Warner Music Group, Rent the Runway, and VIZIO on their IPOs
Education
• University of Southern California, Master of Communication Management (In Progress)
• Pepperdine University, B.A. in Public Relations